VERSA LONDON STUDIOS
Versa London Studios is the new 10,000 sq ft broadcast television studio that has opened its doors in West London.
With a further 20,000 sq ft of production facilities including production galleries, dressing rooms, production offices, scene dock, crew facilities, unit parking and the Versa Club room, Versa London is open to all types of productions.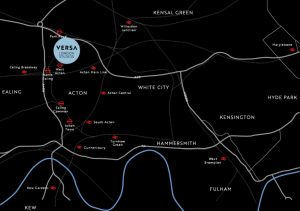 Ideally located near the Television Centre at White City and neighboured by the BBC and HBO Warner, Versa London is easily accessible from West London and Heathrow airport. Versa London Studios is operated by an experienced broadcast studio management team.
As with the other Versa Studios facilities – the Versa brand launches with the new flagship studio in West London, with studio facilities in Leeds, Manchester and Warrington coming soon – Versa London provides a flexible service and aims to adapt to the needs of every production.
For further information, please contact enquiries@versastudios.com
VERSA LOCATIONS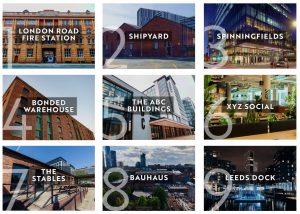 Versa Studios, having recently launched their flagship new West London studio in Park Royal's studios heartland, are also now operating a new, UK-wide Locations Library service : Versa Locations.
Versa Locations comprises a mix of heritage and modern spaces and buildings throughout the UK, perfect for filming, photoshoots, and content creation. Versa Locations have been utilised by clients as diverse and high profile as Netflix, the BBC, ITV, and Monkey Kingdom, amongst others, and include listed buildings as well as purpose-designed spaces. You can view a selection of our available locations via Instagram @versalocations or in the attached portfolio. To enquire about rates and availability, please contact Poppy : poppy@versastudios.com