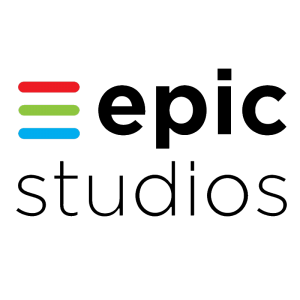 Based in Norfolk and serving London and the Southeast is Epic Studios, the multi-award-winning studio, broadcast & crewing facilities company.
The Epic Studios complex houses four flexible studios that can be configured in various ways. The main studio can be scaled to a small, medium or large space with the capacity for a live audience accommodating numbers of 1500+. Two additional studio spaces are available to suit smaller-scale productions. A 400ft green screen infinity curve studio is available which can be set up to suit any custom specification.
Additional studio facilities include production, sound & engineering galleries as well as full post-production & editing facilities allowing full in-house management of entire productions at every stage of the process.
Cameras and lights are available through the studio – the Sony cameras can run on either Vinten Quattro or Fulmar pedestals and studio space is equipped with a state-of-the-art lighting rig that can be configured to an array of setup layouts to suit any type of tv/film production. For Special Effects & Pyrotechnics there is a range of in-house options.
Studios, production and events – here's the Epic showreel.
Click for the Epic Studios website • The Studio Map web page